World Wide Car Service & Collision Repair is a family owned and operated business founded in 1973 on the principles of honesty and quality.
You're not just another ticket number at World Wide – our commitment to you includes personal attention to your needs and your vehicle.
We can guarantee your satisfaction because you are our valued customer. We want you to feel confident that our team at World Wide can accurately diagnose and repair your vehicle's service issue or collision repair with speed and courtesy at a fair and affordable price.
We work hard to satisfy your needs so that your first visit will be only your first – not your last. Your satisfaction is no accident!
Call Us at 636-394-4700 to Make an Appointment to Service Your Vehicle!
We will need to know:
Your Name & Contact Info
Car Make & Model
Type of Service Requesting
A member of our staff will be happy to help set your appointment!
Phone: 636-394-4700
Fax: 636-394-4772
Hours:
Mon thru Fri  7:00 am – 5:30 pm
Sat & Sun  Closed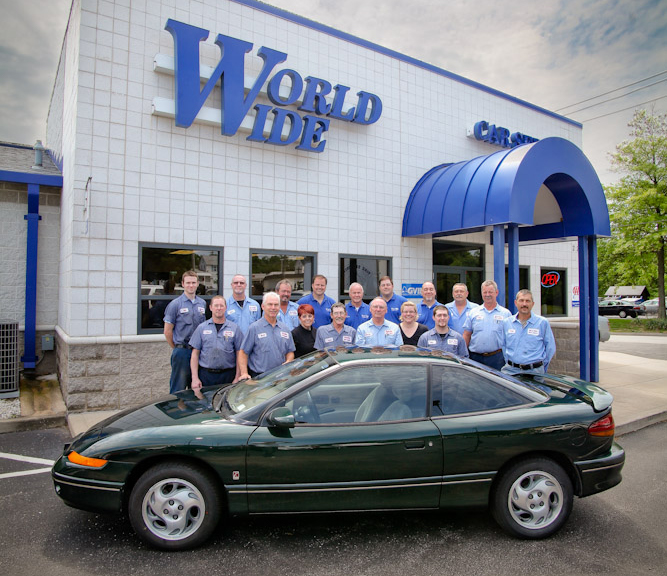 World Wide Car Service & Collision Repair is committed to helping our community.
In 2013, our team supported our local community
by repairing, reconditioning, and donating
a 2003 Saturn Coupe
to benefit a family served by
a local charitable organization!