The National Institute for Automotive Service Excellence (ASE) is a professional certification group that certifies professionals and shops in the automotive repair and service industry in the United States and parts of Canada. It is an independent, non-profit organization created in 1972 in response to consumers needing to distinguish between potentially incompetent and competent automotive technicians. The organization aims to improve the quality of vehicle repair and service through the testing and certification of repair and service professionals.
ASE Certification
ASE offers certification tests for automotive professionals through Prometric Test Centers. These involve several exams, the passing of which, added with two years of relevant hands-on work experience, will merit certification. The required experience can be substituted by one year of on-the-job training and a two-year training degree. A recertification track is also offered for those who have had previous certification.
ASE certification is usually required by employers for those interested in pursuing a career in professional automotive service.
There are 15 different Automobile & Light Truck Certifications:
Engine Repair Certification
Automatic Transmission Certification
Manual Drive Train & Axles Certification
Suspension & Steering Certification
Brakes Certification
Electrical Systems Certification
Heating & Air Conditioning Certification
Engine Performance Certification
Light Vehicle Diesel Engine
Automobile Service Consultant Certification
Compressed Natural Gas Vehicle Certification
Auto Maintenance and Light Repair Certification
Advanced Engine Performance Specialist Certification
Light Duty Hybrid/Electric Vehicle Specialist Certification
Exhaust Systems Certification
There are 9 different Medium/Heavy Truck Certifications:
Gasoline Engines Certification
Diesel Engines Certification
Drive Train Certification
Brakes Certification
Suspension and Steering Certification
Electrical/Electronic Systems Certification
Heating, Ventilation, and Air Conditioning (HVAC) Systems Certification
Preventive Maintenance Inspection (PMI) Certification
Electronic Diesel Engine Diagnosis Specialist Certification
There are 5 Collision Repair and Refinish Certifications:
Painting and Refinishing Certification
Non-Structural Analysis and Damage Repair Certification
Structural Analysis and Damage Repair Certification
Mechanical and Electrical Components Certification
Damage Analysis and Estimating Certification
There are 3 Parts Specialist Certifications:
Med/Hvy Truck Parts Specialist Certification
Automobile Parts Specialist Certification
General Motors Parts Consultant Certification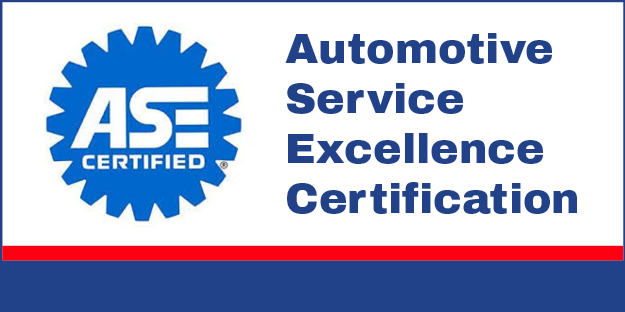 World Wide Car Service & Collision Repair Center is proud that our shop and technicians are certified by the National Institute for Automotive Service Excellence.